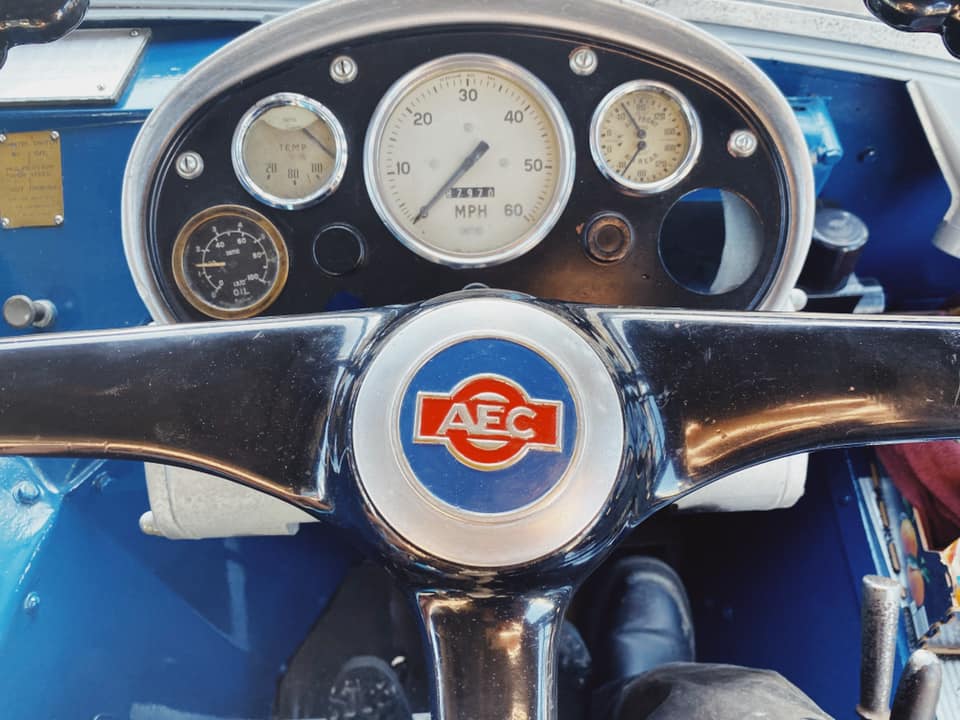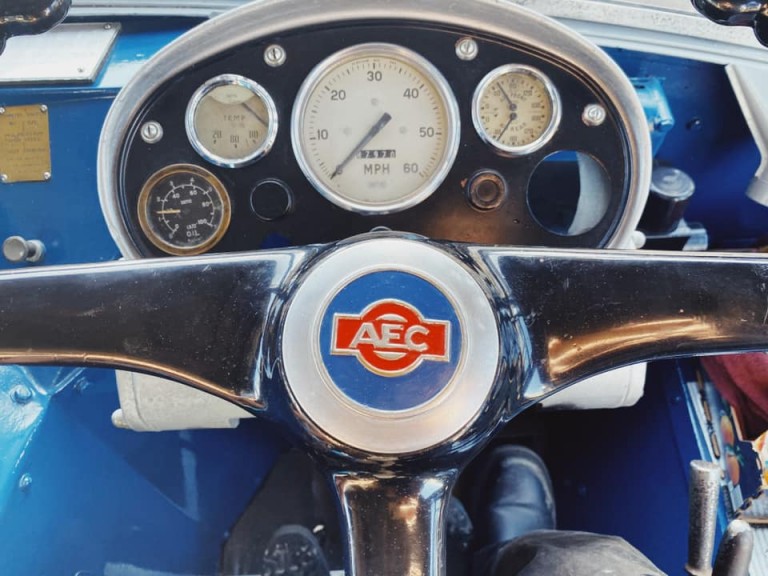 So You Want To Get Into Preservation?
22nd February 2022
Ashley Blackman discusses preservation and gives us some great advice on what to expect and look out for before you make the exciting commitment to buy a bus or coach and take on a restoration project.
So many would love to own a bus or coach and take on the exciting challenge of preserving and often saving a vehicle from the dreaded scrapyard. But as we all know preservation is no easy challenge and there are things to consider before you decide to take on a project and make your dream purchase.
The first vehicle I purchased back in my teens was an AEC Regal coach, my favourite style of vehicle at the time. The coach I bought was HHP 755, a 1948 AEC Regal III with Duple bodywork. It came up to Lancashire on a low-loader from Devon. David Hoare sold the coach to me for around £1,000, which included delivery and he kindly let me pay this in stages. As you can imagine, I was pretty excited to get started on it, the first challenge being to buy some batteries and get the coach running. Storage was an average of £25 per month per vehicle at the time, but this was 1989.
Preserving buses and coaches is a real passion of mine and I absolutely encourage enthusiasts to become preservationists and it is never too late to start. Why? Because there is nothing more rewarding than saving and preserving a little piece of history, especially if you love to drive, admire and listen to these gorgeous vehicles at rallies and across the pages of this magazine.


Q: There are so many buses and coaches out there, so where do I start to find the right one for me?
A: Look for a vehicle that means something to you, such as one where you are from or that you remember riding on, find a vehicle that brings back those happy memories. Or you might like a particular model or mark, like Leylands, Bristols, AEC's the list is endless. It could also be the sound of a particular engine or gearbox that you like, so seek out something that brings music to your ears.
Q: Where do I search to purchase a vehicle?
A: Magazines are a great place to start. 'Busmart' is the first port of call in B&CP, which have vehicles for sale at reasonable prices. Online there are many websites that have buses and coaches for sale such as classicbuses.co.uk and Ebay. Sometimes just asking the right people the right questions is powerful too as an owner may be thinking about selling a vehicle but hasn't advertised it for sale. However, if the right price is offered they may sell to you. I have known a lot of cases like this.
If it's a particular make or individual bus or coach then obviously you are reducing your search options. Ask other enthusiasts whether they know of any particular vehicles around that might be for sale. If it is a vehicle still being used that you are interested in and you are waiting for it to be withdrawn, then contact the owner and make your case that you are looking to save the vehicle for preservation and wish to buy it. Remember if you don't ask you don't get.
Q: How much should I budget?
A: Vehicles vary in purchase price, there are barn finds for around £300 and upwards which need a lot of attention to roadworthy vehicles that might only require new paintwork for sale from around £8,000 upwards. But it really depends on the rarity, demand and how eager the owner is to sell the bus or coach. The iconic Routemaster is almost always the most expensive purchase at around £20,000+.
Expect to pay a monthly fee to store your vehicle unless you are lucky enough to own your own building. Some of my clients are currently paying under £100 per month for undercover accommodation for one vehicle. Others have purchased or custom-built their own garages which is a one off cost and can vary. Some rent entire hangars for upwards of £1,000 per month depending on how large their collection is.
Set yourself a realistic budget for the restoration to work to and build in some risk money, if you don't you could end up with a bus in a stripped down state awaiting further work that you can't do. If you are going to do all of the work yourself, before you start any restoration work give the vehicle a once over. It is hard to gauge the extent of work required especially bodywork, there can be a lot that's hidden. So consider this before you dive in. Then you can pace what you do depending on your finances. If you are getting the restoration work done by a professional make sure you discuss your budget and the extent of restoration work you want doing first and any deadlines you have in mind. Professionals can charge anything from £20-£50 per hour for their restoration services, often not including materials or parts. Some will quote for the entire job painting and preparation or partial/full restoration, but this can be hard to do without seeing the vehicle you have in mind first.
Find out the going rate for regular maintenance, MoTs, tax, spare parts, insurance and how many miles to the gallon for fuel if you plan to rally the bus or coach multiple times a year.
Q: How do I find suitable undercover accommodation?
A: Accommodation I think is one of the biggest challenges facing preservationists. It isn't always easy finding suitable storage near enough to home. If you own a single-decker this is going to be easier than trying to store a double-decker, trying to find accommodation without height restrictions can be hard, it's out there but you might have to pay more or travel further.
Cheaper buildings generally are barns on farms or equestrian centres which can involve narrow lanes and are sometimes tree lined. This is fine though just a little care needed to look after your pride and joy. If you want the best access and convenience then again expect to pay more.
Generally there is electric and lighting provided, either in with the cost per month or an extra meter system. There may be a toilet or not!
Location I suppose only matters if you know how often you will visit. If you plan on visiting regularly then consider the time involved and cost getting there. When trying to find accommodation, ask around in the preservation scene someone generally knows someone else who rents somewhere that has available spaces. If you're new to the bus and coach world, then go to rallies and meet people or join groups. You can also advertise that you are looking for a space in this magazine and on group websites.
Q: What do I need to think about before organising recovery of the vehicle?
A: There are plenty of recovery firms in the UK which can either tow or low-load depending on height of the vehicle for you.
If the vehicle you are purchasing is currently abroad you need to consider shipping port-to-port, taxes and import costs.
When looking at a bus that's drivable check if it has an MoT or tax.
If you're buying a bus from a current operator that has been running the bus recently, it's likely to have an MoT, therefore contact the operator before purchasing to see if it can be put through another MoT for you. Then all you need to do is tax it.
If you are buying a bus that hasn't been roadworthy for a number of years then an MoT will be beyond reach, even if it's pre-1960 and is MoT exempt, you can't just put a new set of batteries on and drive!
Other things to consider are that recovery firms won't tow vehicles with defective tyres on the rear and without all wheel nuts on the rear. These items will have to be paid for up front, but let's not be put off here, once you have these parts you wont need to spend out on them again.
Rear spring brake chambers if sat a while can be stuck on or if the vehicle won't run there will be no air to release them. This can create a few problems. Recovery firms will be able to plumb in an air supply from the truck so it has constant air enabling not just brakes to release but suspension to work, if the bus is on air suspension bellows. If the vehicle has major air leaks, then you can manually release the chambers on the rear by winding off the spring. If it's something you are unsure about, then the recovery firm will do this more often than not. If your brakes are stuck on with corrosion you will need to spend some time to prepare it or have a professional do this for you before you can attempt to have it recovered.
Says Simon Wiles: 'I was interested in purchasing my Olympian, as it was new to the West Yorkshire Road Car Co, and I was really surprised it was still in service. I knew that it would be roadworthy and have had regular services, being with a reputable operator. For peace of mind, I asked that as part of the deal, it was MoT'd. This meant I knew there wouldn't be any issues mechanically. And it meant it was less work to do in restoring the bus".
Q: Will an older bus/coach be difficult to drive?
A: Automatic and semi-automatic modern vehicles are easy to drive. If you'd like an older bus or coach it's quite likely to have manual gears, synchromesh or a crash box. But don't be put off by this. If driven correctly a crash box is very satisfying. There seems to be a lot of myths around driving crash-box vehicles, but remember it's only about practice and timing the changes with the revs of the engine.
You will obviously need a licence if you don't already have one and if you don't plan to drive the vehicle yourself, you might know someone who can drive for you. I know a few people who don't drive themselves but have a group of friends who drive their buses to rallies.
Q: Could I use my new vehicle for business?
A: There are many laws to abide by if you are planning on using your new bus/coach for hire and reward and you will need to look into that seriously. If you are looking for a vehicle for private hire then choose something with a larger seating capacity, lower height, narrow wheelbase and ease of driving if possible. Weddings and events can be a fantastic way to keep your bus/coach on the road and help fund preservation, but remember to take care and check access to locations first as clients can often take you to venues where a bus/coach usually wouldn't venture — down tree lined narrow roads, with sometimes humpback bridges and little or no turning places. You can hire your bus or coach out on average for a 3 to 4 hour hire for £595+.
Q: Will this be a small or large restoration project and how long will it take?
A: Look carefully at every detail cosmetically and mechanically and take your time putting a plan together. If you are uncertain about what to look for call on a professional. Send detailed pictures or invite them to view the vehicle, so they can give you an approximate idea of timescale and cost for the work needed.
How long will it take? Well that all depends what you would like to be done, how much time you have to commit to the project, how experienced you are working on vehicles, or if you are going to hire a professional to do it more quickly for you.
When I put my first bus on the road it was an unfinished project, I ran it to rallies unpainted and unfinished inside. But I got so much enjoyment from this because I was driving it. I was still doing jobs on it as I went along it gave me pleasure to know that it was alive and being appreciated. You don't have to totally complete your restoration before you hit the road, but if its got to be totally finished before it sees the light of day, that's fine too — we all love a showstopper!
I have been restoring a Bournemouth Leyland PD3 on and off for five years for a client. The owner, Jonathan, a good friend of mine, bought the Leyland to add to his collection. Initially the exterior was restored and then attended a few rallies. Then Jonathan decided that he would like the interior restoring which included keeping and protecting the original Formica panelling, seat squabs and backs. The rest of the interior is being refurbished which includes Treadmaster flooring, interior ceilings painted, seat frames powder coated and new floor tread. So you can go to different lengths to achieve the restoration you so desire. This PD3 will have refurbished parts but will still remain some of its patina and historical charm.
Q: What if the bus is missing parts, will I be able to source them?
A: The newer the bus the easier the parts are to get, but also likely to be more expensive. Generally, mechanical parts are often sought after as these are what keeps the bus moving. Oils and filters tend to be reasonably easy to source with a few exceptions, but there are companies out there who will remanufacture at a cost. There are plenty companies who will refurbish brakes, suspension and engine parts. It is a lot easier these days to find parts and services now we have the Internet. Body parts such as panels, fibreglass, glazing and window rubbers are all available.
Q: Should I hire a professional to restore and work on my vehicle to get it perfect or DIY?
A: Well this all depends on if you are up to the challenge of restoring it back to life. DIY can be a lot of fun, especially if you have a team of friends who are willing to help and you know what you are doing. But if you are worried about suffering overwhelm, finding the time and are unsure where to start then I recommend hiring a professional. There are lots of us all over the UK who specialise in restoring buses and coaches back to their former glory. My clients get the best of both worlds, they often get to work on their vehicle alongside me or they just leave me to it and get the 'WOW' reveal when the bus/coach is finished. It is all down to personal preference but there is no right or wrong answer.
Preservationist Comments
Jonathan Hawkins the proud owner of Bournemouth Weymann-bodied Leyland PD3A/1 167 (6167 RU) tells us why he got into bus preservation and what it means to him owning and investing money in this hobby. 'Originally from Bournemouth, as a child I remember the wonderful yellow buses, and enjoyed traveling on them with my family and aunts. I was with my father on the last day of trolleybus operation in Bournemouth. When I reached 40 years old I decided I wanted to own my own yellow bus so I rang what was by now Yellow Buses of Bournemouth to see if there were any buses for sale. After two attempts they said they had a Dennis Dominator and a Leyland Atlantean for sale. The Atlantean was ex-Devon General Omnibus and Touring Co and now living in Devon thought this was an appropriate buy too.
'Ten years later I had purchased a collection to be proud of, consisting of six Leylands one Dennis all but one, Bournemouth buses. The financial commitment I have put into these vehicles over the years has been worthwhile, it has given me a lot of pleasure and I have made many lifelong friends.'
Ashley's quick tips before purchasing
Decide on a realistic budget

Guarantee your vehicle accommodation

Check if the vehicle is roadworthy, recoverable or has a valid MoT

Are there any parts missing, if yes is it possible to source parts?

Can you drive the vehicle or will you need to find someone else to drive for you?

Have an approximate quotation arranged with a professional to do any restoration work including repaints or full revamp so there are no shock costs

Enjoy deciding which rallies you are going to be showing your new vehicle off at!

Related Posts