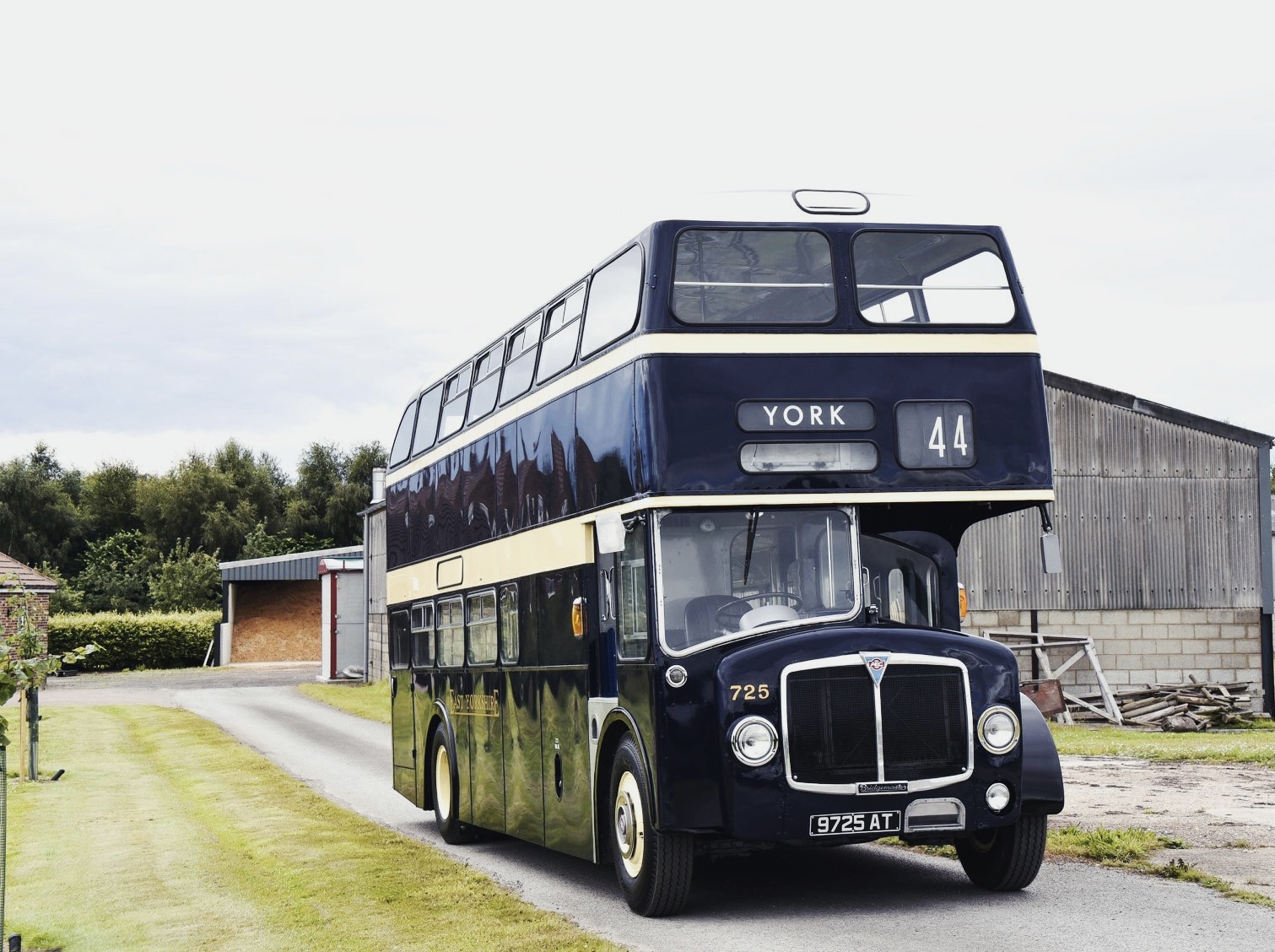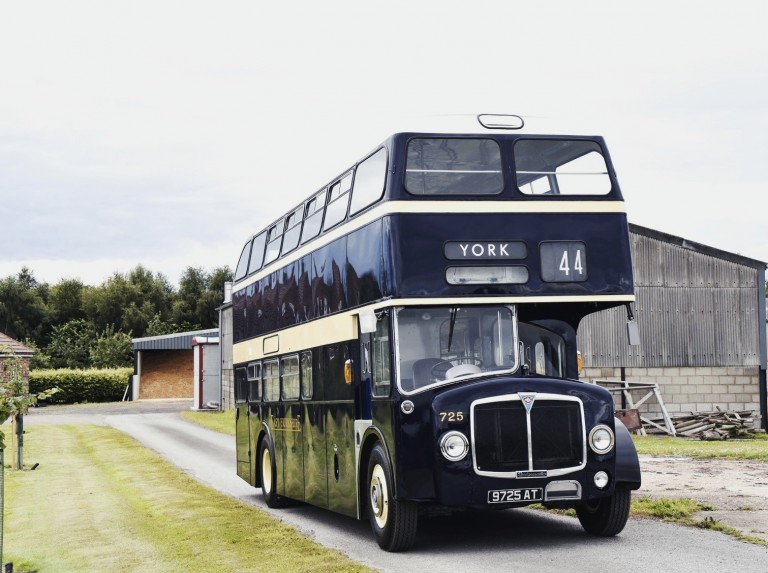 1962 Park Royal AEC Bridgemaster, 9725 AT - Full Restoration
August, 2016
Ashley Blackman discusses the restoration of "725" a 1962 Park Royal AEC Bridgemaster, East Yorkshire Motor Services, 9725 AT.
725 is proudly preserved by Malcolm Wright, a native of Cottingham, a suburb north west of the city of Hull. He wanted to bring the Bridgemaster back to life as he remembered them in their heyday of operation in Hull and its suburbs. Malcolm enlisted my restoration services to help him restore the bus back to its former glory, almost like new, as if it just came off the production line.
A Little Bit Of History
There were a total of 180 AEC Bridgemaster's produced and amazingly over a dozen are still preserved to this day, both at home here in the UK and overseas. One Bridgemaster now even calling Florida home. Bridgemasters ran in service all over the UK and would have been spotted in places such as Hull, Sheffield, East Kent, Liverpool, Wales, Oxford and many other locations.
The Bridgemaster was an integral built bus first appearing in 1956 as a demonstrator with Crossley bodywork, by then an associate company with AEC. In 1960 the first front entrance Bridgemasters were built. East Yorkshire Motor Services of Hull were AEC's biggest purchaser of the Bridgemaster, collecting a total of 50 for their fleet.
725 started its life with East Yorkshire Motor Services, then ended its career as a staff bus for both Burma Oil and subsequently Castrol Oil. It was then saved by Graeme Wareham of the then Oxford Bus Museum and had a few different owners until Malcolm purchased the bus in 2013.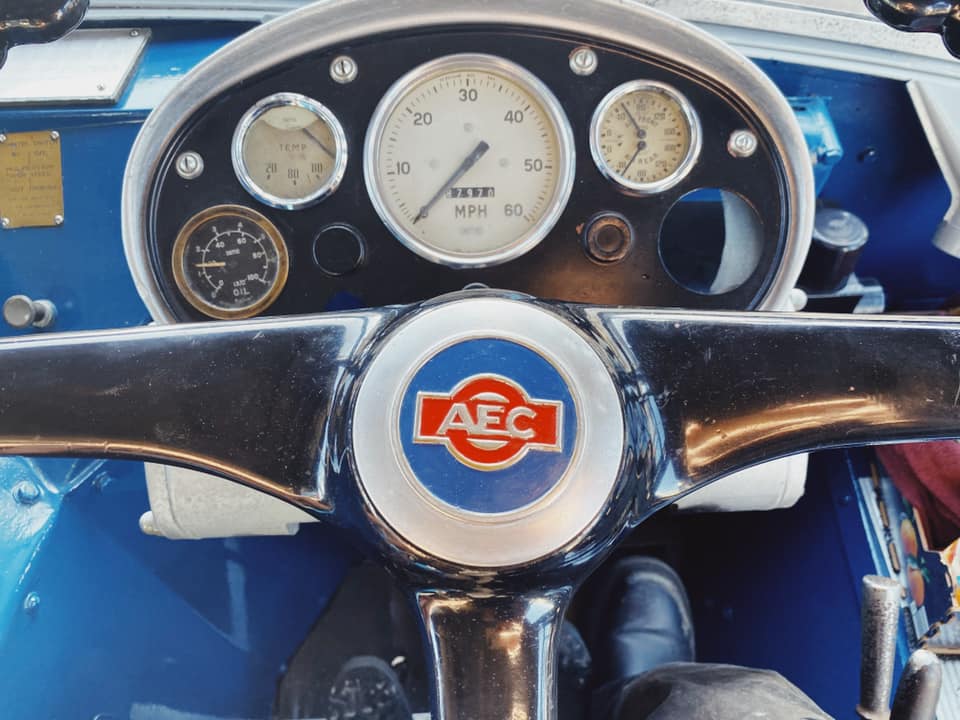 Getting Started With The Mechanicals
After assessing what work needed to be done to restore the bus authentically, the first and most important job was to start work on the mechanicals to get the bus mobile. Various engine parts and castings are unique to Bridgemasters which makes parts harder to find and sought after. They have their own sump, front engine mountings, gear selector box mounting and various other parts. 725's engine and gearbox was missing various vital parts. The hardest parts to get hold of were the gears for the transfer box. A transfer box is bolted to the end of the gearbox to transfer the drive below the already low floor. Once I secured these parts it was time to look at the braking system. The Bridgemasters brake system is air over hydraulic. The front brake cylinders being the same as an AEC Routemaster and a Bristol Lodekka.
So we knew these shouldn't be an issue for overhaul. The rest of the system we managed to have overhauled too, this included a master cylinder and three brake diaphragms. The Front and rear brake linings were replaced and the drums were found to be in good condition. The rear suspension is nothing but air. Before setting off on a journey you have to build full air otherwise you could be mistaken for having built up to at least 80 foot pounds of pressure, thinking this is enough and the gauge drops again as it fills the suspension tanks. Setting off before this could cause damage. We found two working leveling valves inflating two very good condition air bellows, Which was good news. Which lead us to think that these had been replaced quite recently, perhaps when it was a staff bus for Castrol oil. Having a closer inspection underneath 725, it was in extremely good condition.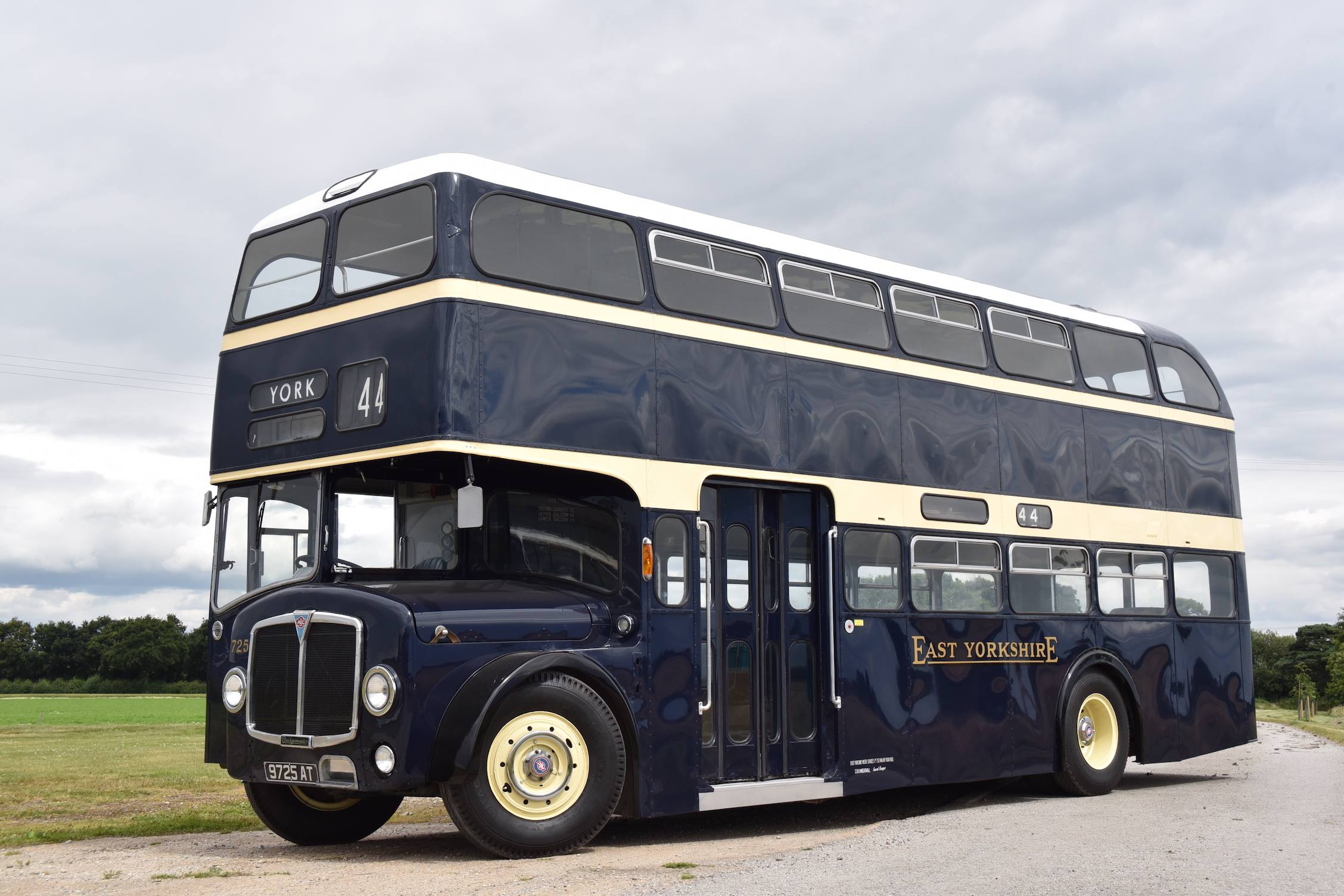 "I have to say that I can see and appreciate the work put into your vehicles , your buses look immaculate, other restorers are proud of their vehicles, and some are very well done, but you seem to be at a higher level that no no one else can match

EYMS Marketing Manager
Reviving the Bodywork and Interior
Once the mechanicals were complete, we moved onto the interior.
The interior required full restoration, so I gutted it all. There was years of water ingress, the upper deck offside framework under the window line had rotted away along with the stress panels. The upper deck floor lino was black with years of grime and all the ceiling paint was peeling. I replaced the offside framework and stress panels. Now with the strength back in the body I could turn to stripping the ceilings and sides to paint. The upper deck floor Lino was removed and floor made ready for new as for the lower deck this was already bare. There was only a small section of rotten flooring above the cab, so this was replaced.
New Lino was laid on both decks and period floor strips.
We also had a bus full of seats with no squabs and backs fitted. They were all there but in poor condition. Malcolm was working on this, he was having the exact dark blue with flecks of yellow moquette made specially, he certainly did want to bring back the memories. All the seat frames were stripped and powder coated and seats reupholstered in the gorgeous new moquette.
When having moquette reproduced you often have to order a certain quantity for the run to be worthwhile for the supplier, which is usually way more moquette than the bus will need.
The interior lighting inverters and wiring are located under the upper deck rear seat and had suffered the weather very badly as it had been stored in the open with the upper deck emergency door removed.
With the help of Malcolm Green a very good friend of mine and extremely knowledgeable electrician, we re- wired various sections needed and with a trip to the bus graveyards in Barnsley we acquired a collection of working inverters and I wired them in. Now with working interior lights 725 was completed inside.
Externally I replaced most of 725's panels so it looked as good as new with no imperfections. Except for the roof, which was sanded down and repaired where necessary. All the windows were removed prior to painting and were replaced with brand new rubbers.
The original illuminated advert on the O/S had long been removed and the shaped panels gone, so Malcolm decided that the bus needed to be repaneled with standard flat panels. Although the bus doesn't have a sign written period advert displayed on the side panels at the moment, this could be something Malcolm considers to have in the future.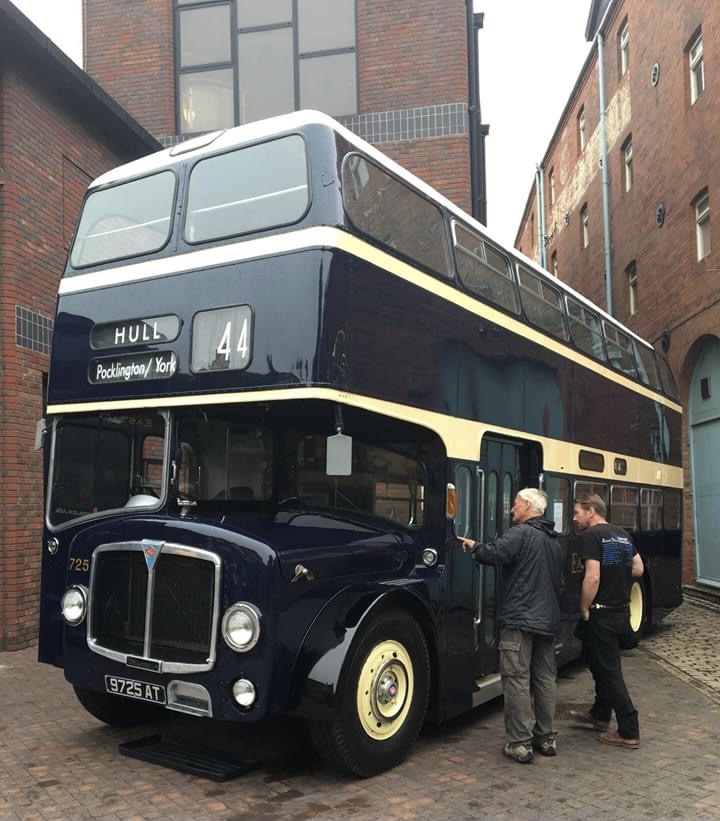 Mirror Finish
Treated to a full repaint in traditional livery, Malcolm wanted 725 to be as authentic as possible so, having her coach painted was the only way. I used my favorite brand of paint and brush painting technique to obtain a deep mirror finish.
Getting the right colour for the interior blue was proving to be a hard choice as sources were coming back saying it should be this colour or they used to mix up the various paints left over etc. The blue eventually was decided and Malcolm was happy with the choice as that is how he remembered them.
Now coach painted and looking extremely resplendent, sign written lettering was applied as 725 was looking bare. Now it looked really authentic.
Final Thoughts
All that was left to do was get an MOT. This was our maiden voyage, apart from a couple of runs up the driveway at the storage barn. A bit of brake tweaking and it sailed through. 725 has subsequently passed another MOT with flying colours.
Next in line is Malcolm's East Yorkshire Motor Services 1958 Albion Aberdonion VKH 674. Malcolm's itching to get behind the wheel of this one, I think his ears are still ringing from driving the Bridgemaster!
This 1962 Park Royal AEC Bridgemaster is truly a showstopper.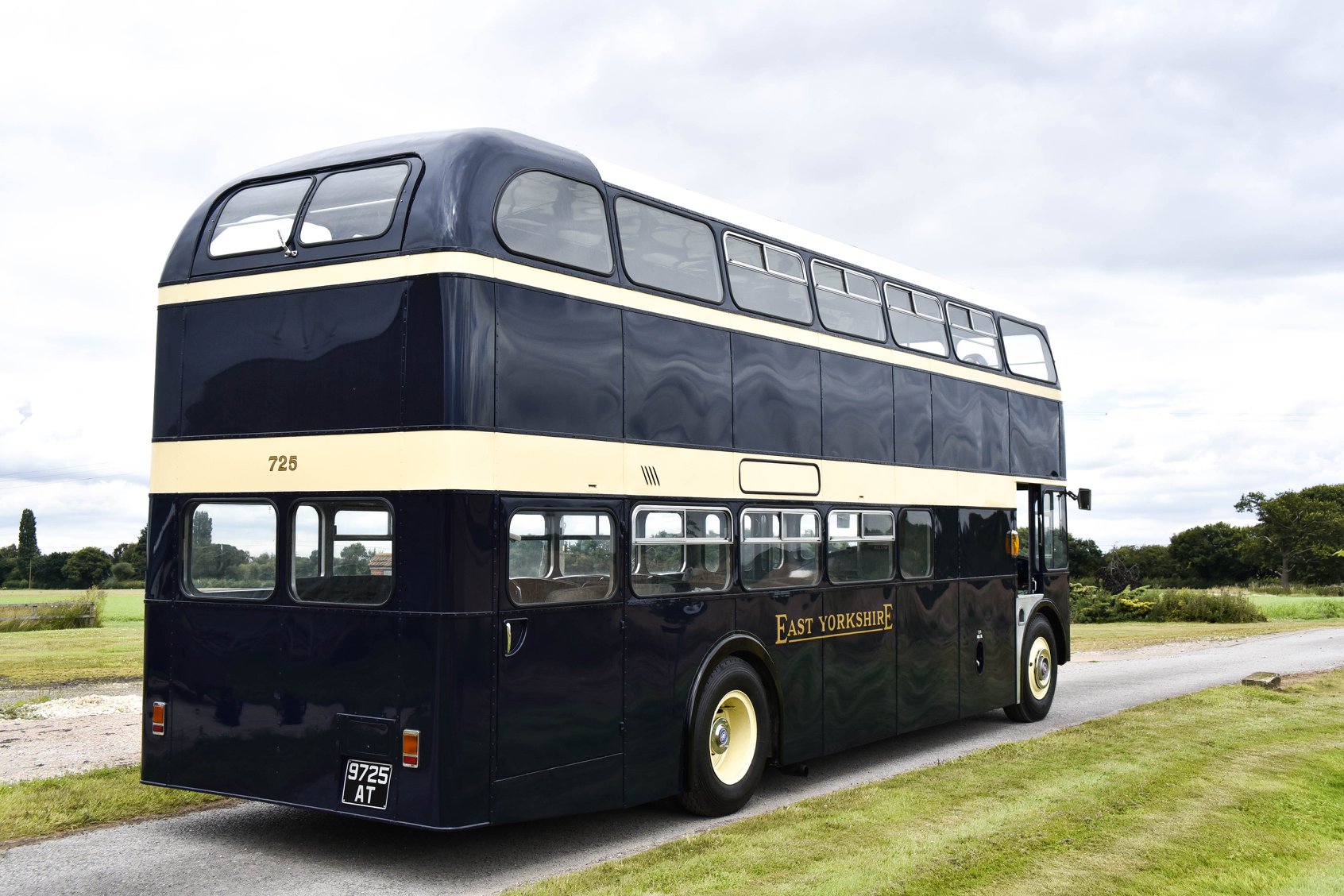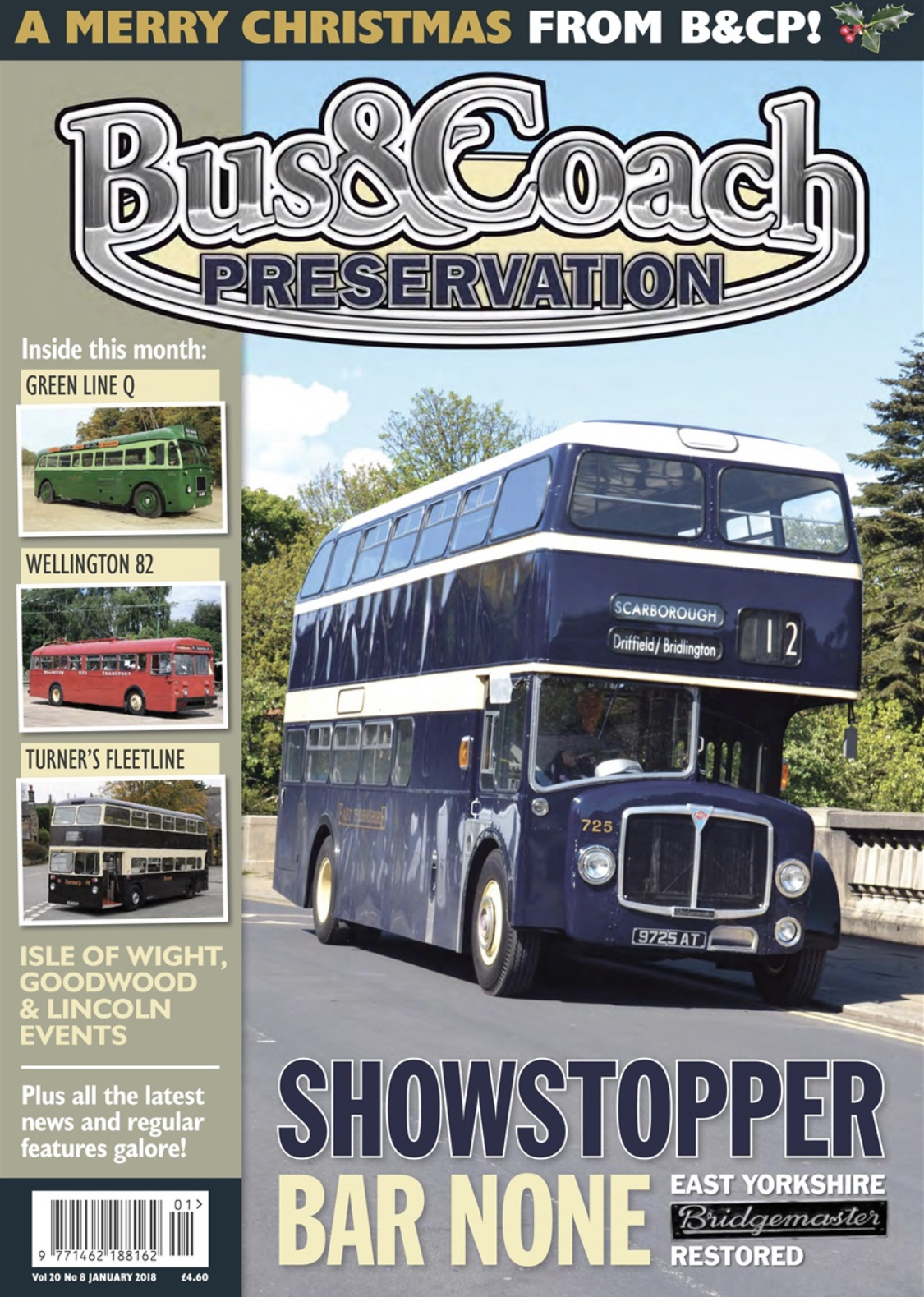 Related Projects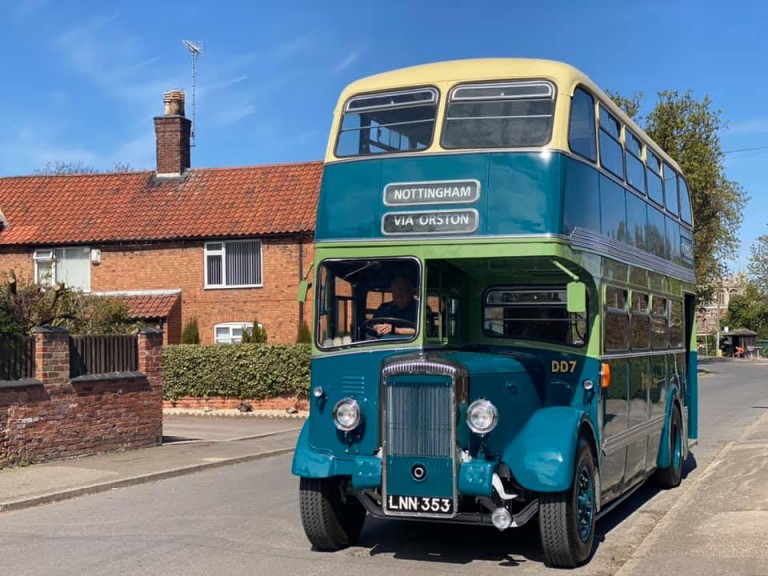 21st July 2021
LNN 353, a 1950 low bridge Duple bodied Daimler CVD6, entered service with W Gash & Sons of Elston near Newark…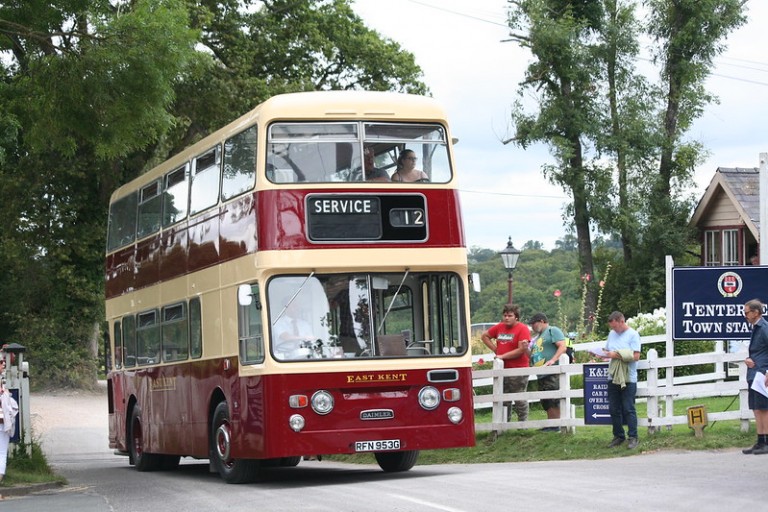 5th July 2019
Ashley Blackman discusses the restoration of the sole surviving 1969 Park Royal bodied East Kent Daimler…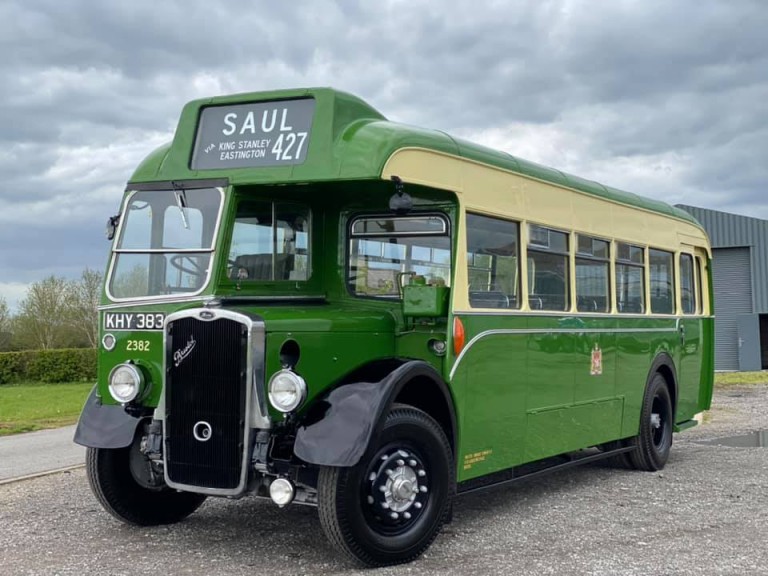 25th May 2021
Celebrations are in order, 2021 is a special year for Mike Ellis and his 1948 Bristol Omnibus L6B, KHY 383,…