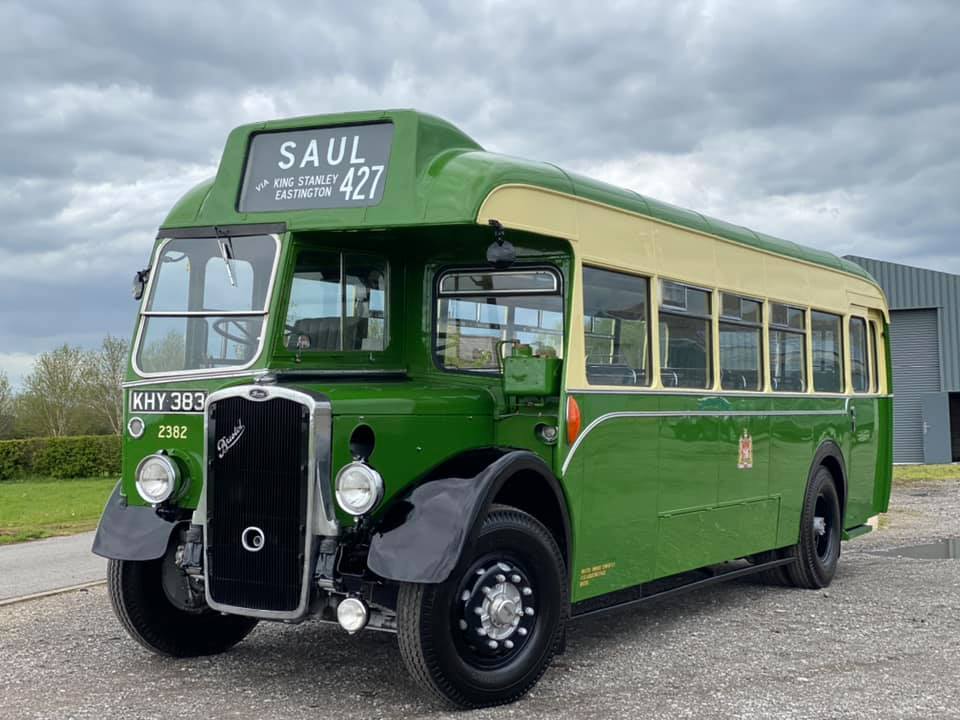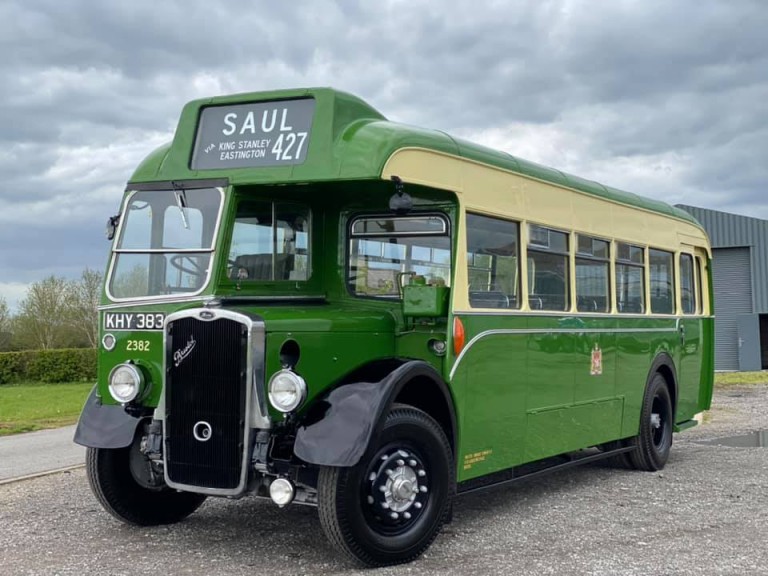 1948 Bristol Omnibus L6B, KHY 383 - Partial Restoration & Coach Paint
May, 2021
Celebrations are in order, 2021 is a special year for Mike Ellis and his 1948 Bristol Omnibus L6B, KHY 383, 2382 as it marks 50 years since Mike originally purchased the bus back in 1971.
In the summer of 2021 "KHY" made her debut at the Stroud Bus Rally since returning home from a restoration at The Revivist. 50 years on Mike celebrates the journey he and KHY have been on since he first jumped in the cab and drove the L6B home in 1971.
Mike and Tania Ellis have what I can only describe as a stunning collection of Bristol buses and coaches, stored at their country home in a former agricultural building, the ultimate man cave if you ever did see one. The vehicles are all restored to a very high standard some by Mike Ellis himself and others involving outside specialists. There is even a large Bristol sign sitting pride of place above the garage door, produced by Mike's son Tom, Bristol heaven! But this didn't all just happen magically or land in Mikes lap, Mike and Tania have worked extremely hard over the years building a successful business Ellis Transport Ltd which has meant they could work hard and play harder. Ellis Transport is credited for safely transporting many preserved vehicles up and down the country to new homes and restoration workshops over the years.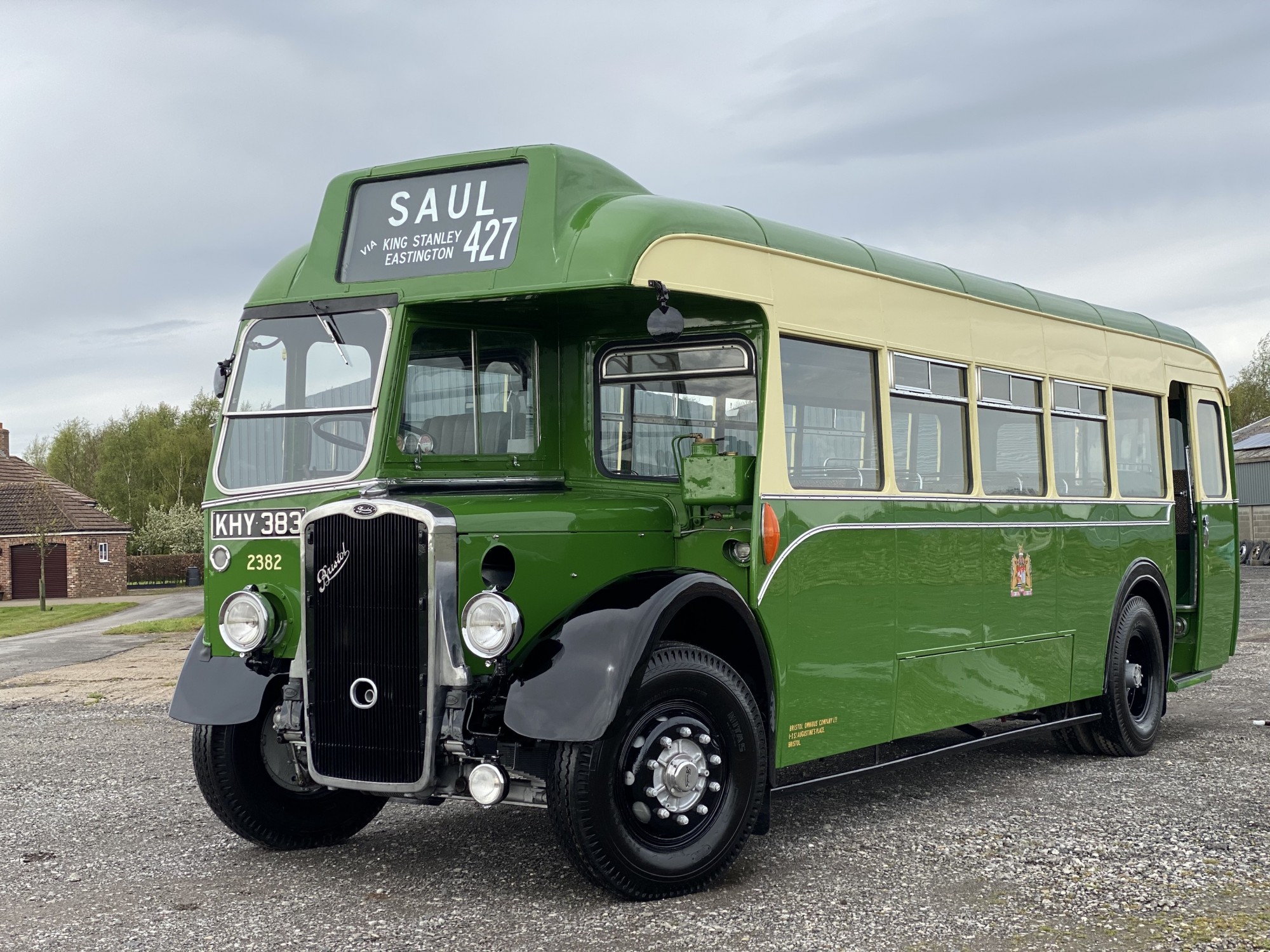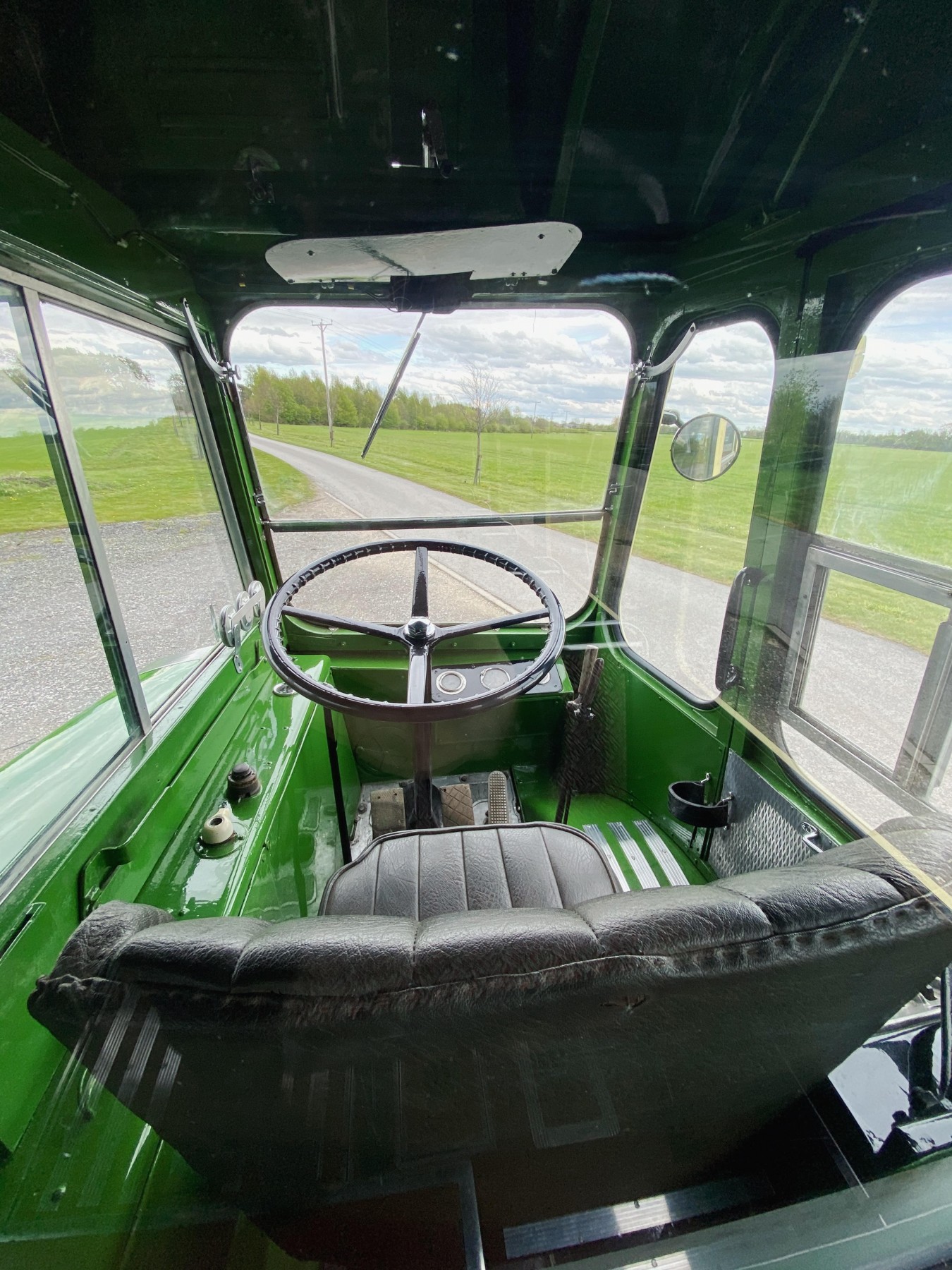 The Bristol L6B
KHY 383 was one of 12 Bristol L6B's to operate as coaches new to Bristol Tramways & Carriage Company Ltd in March 1948. Numbered 2382, KHY 383 at this time had an Eastern Coach Works body with polished trim and wore a tilling cream and green flash livery and operated as a 31 seat coach. In October 1953 the L6B was repainted into bus livery tilling green and cream. In May 1957 the L6B transferred to Bristol Omnibus Company with a change of name and a year later was rebodied with BBW B35R body taken from a 1937 Bristol JO6A, DHY 657 number 2205. "KHY" as we nicknamed the bus at the workshop was to become an all Bristol chassis, Bristol body and Bristol engined machine! KHY operated out of Stroud as a bus for the remainder of its life in service with Bristol Omnibus until being withdrawn in 1965 and was sold to Norths. From Norths the L6B was bought by Ernest Ireland a contractor in Bath and then in 1971 was bought for preservation by Mike Ellis.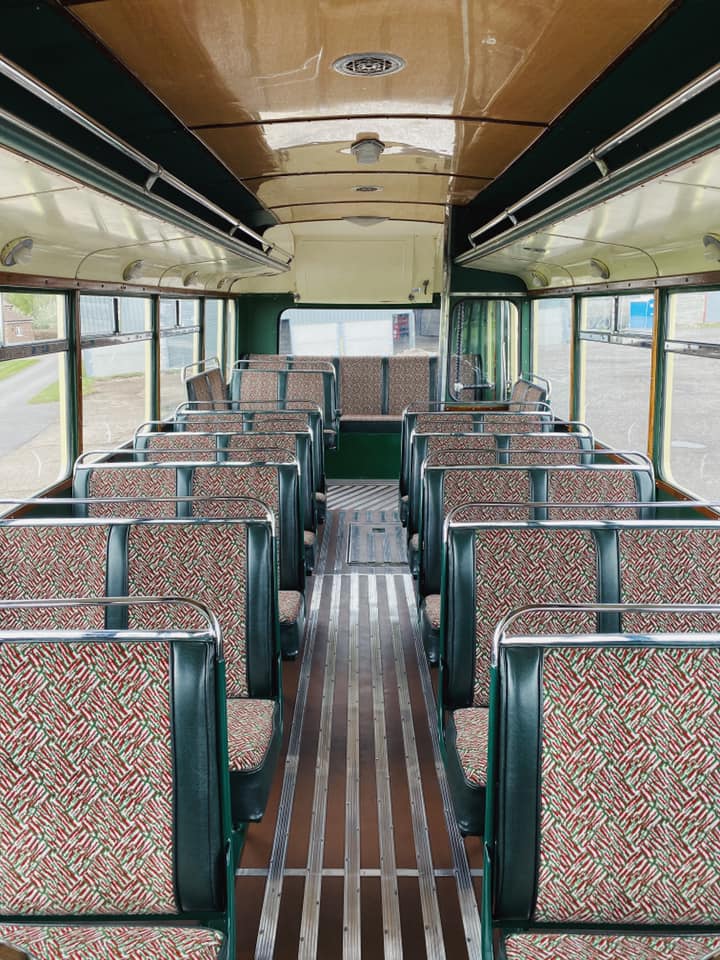 It all began in Stroud
Mike has always been interested in Bristol Tramways and Bristol Omnibus Company being his local operator growing up in Stroud. As a young lad Mike was able to tell the difference between what appeared to be similar looking vehicles by their engine sounds. He would always listen out and wonder which vehicle would come around the corner to take him to school and would make a note of it in his book. On a Saturday Mike would travel into Stroud with his mum and whilst she was shopping he would wander round the bus depot at London Road (now a Waitrose) and Mike would spend his time looking around the depot at different vehicles while hiding from the inspector so to not get caught. Over time Mike realised that he wasn't the only person interested maybe it wasn't so unusual after all, there were others visiting the depot to admire the buses and coaches too. After speaking with a work colleague who told him his son part owned a Bristol L type and was a member of The Cotswold PSV group, Mike decided to join the group and jumping in the cab of a Bristol L type for the first time really sparked his desire to own his own bus and spent many years driving and enjoying trips out with the group, lead by the well known preservationist David Johnson.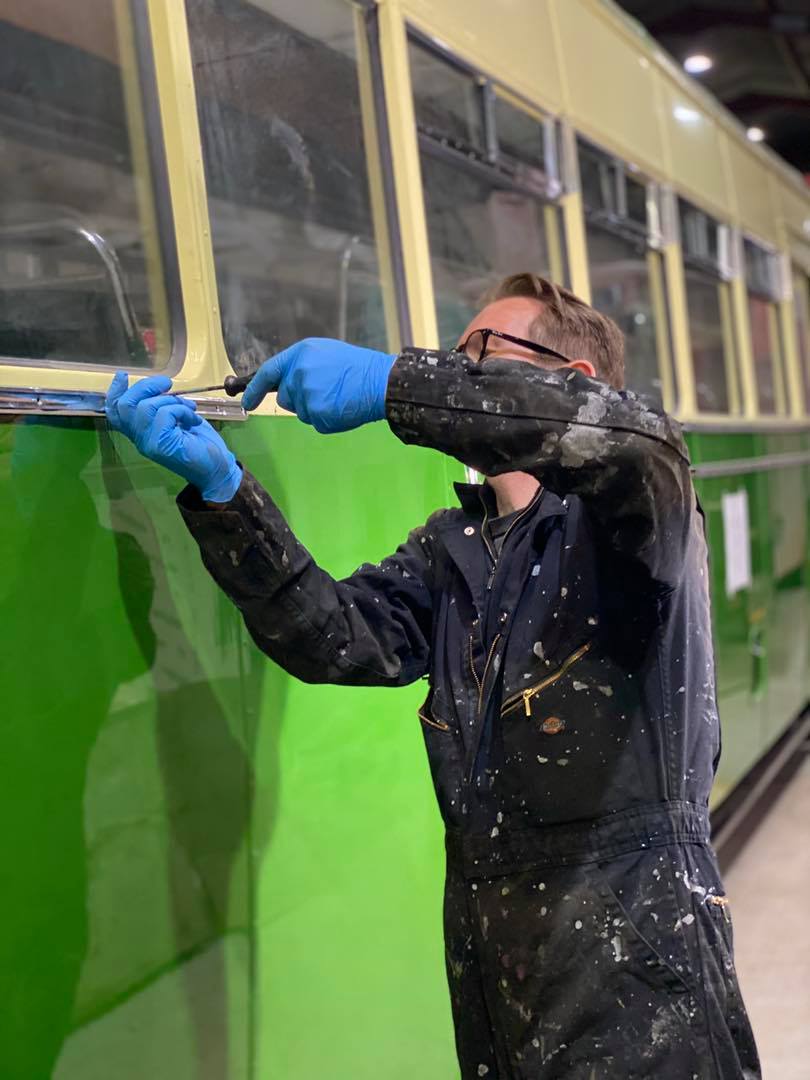 Taking the leap
Mike discovered Ernest Ireland owned KHY 383 so he paid a visit to their yard in Bath and asked if he could take a look around the bus. After spending some time with KHY, Mike realised this was the bus he wanted and asked in the office if it was possible to buy it there and then. The contractors weren't ready to sell as they still needed to use KHY so it wasn't yet meant to be, however Mike left his details and told them to please make him aware if they ever wished to sell. Less than a year later Mike received a letter from Ernest Ireland, asking if he was still interested in buying the L6B and that they would sell it to him for £100. There was no question or doubt about it! Did they even have to ask? Mike got a lift over to their yard that very same day. Having duly handed over the £100, they jump started it and Mike jumped in the cab and drove it straight home to Stroud. That memory sticks in Mikes mind to this day, his first bus back in 1971, what a memory to cherish. Sometimes in life you just have to take the leap of faith, go after what you want and make your move and take massive action, Mike certainly did just that.
After enjoying the L6B for several years, life's changing circumstances got in the way as it has for so many preservationists in the past and Mike regrettably had to sell the bus. KHY was sold to a gentleman in Surrey and Mike kept in touch but then the contact dwindled and the bus somehow ended up in Kent. Many years later Mike drove to Canterbury to reacquaint himself with the bus and at that time he remembers a few differences such as the green lino and green seats had been fitted. KHY 383 went through a few more changes of hands and found its way to Geoff Lusher in 2009. It was at this point Mike wrote to Geoff and explained that he used to own KHY 383 and sent on some original photographs and expressed his interest in purchasing the bus again. Geoff responded and asked Mike if he wanted to purchase a 50% share. That seemed like an offer he couldn't refuse and eventually after a year or so of joint ownership Geoff offered Mike his 50% share and Mike accepted being the 100% owner of KHY again. Mike enjoyed rallying the L6B for a few years and then in late 2018 decided a restoration was in order for what we believe to be the only surviving L6B from the BOC bus fleet.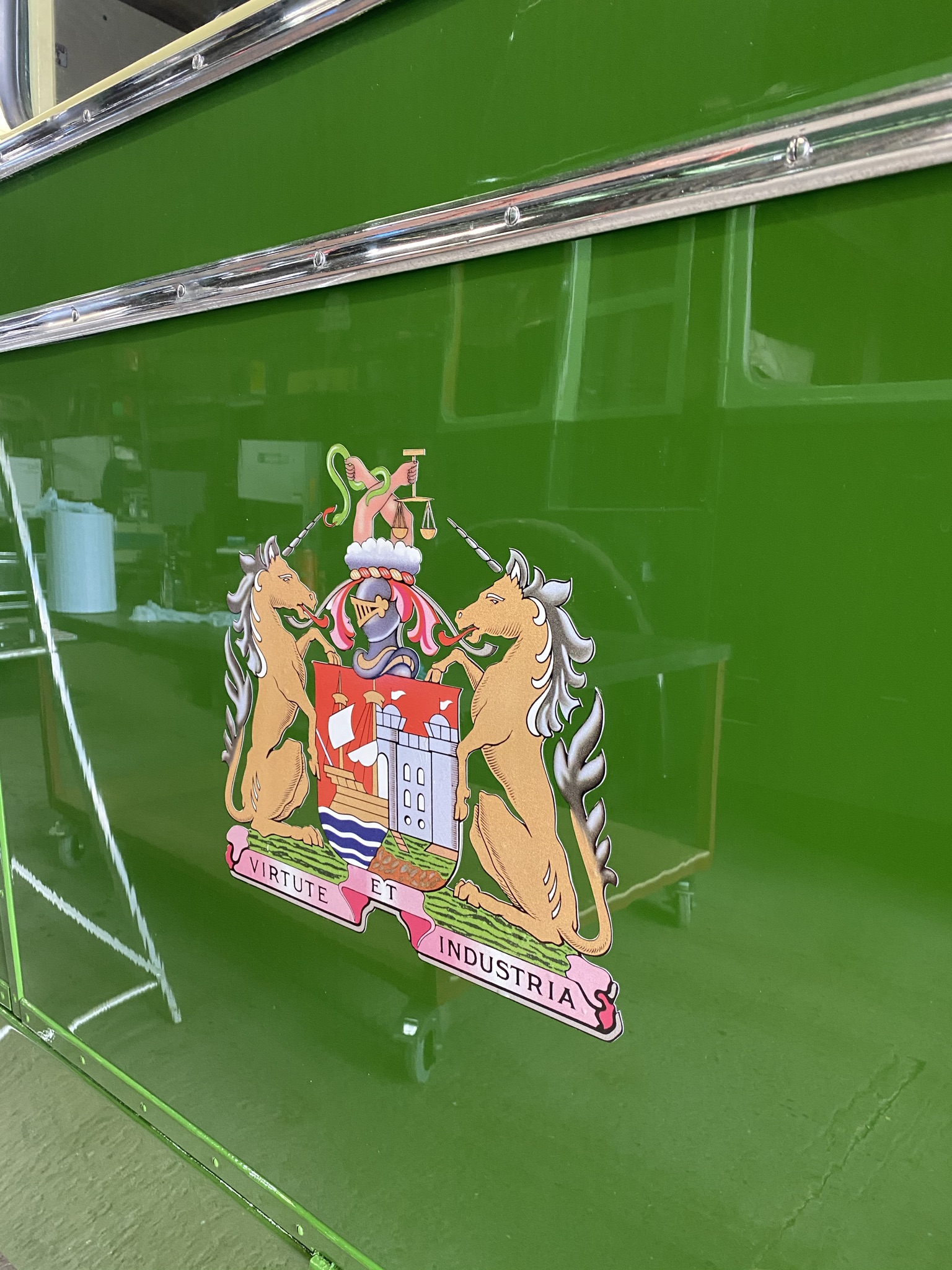 The Restoration
When visiting Mike for the first time to take a look over KHY 383, I knew there would be no pressure…Mike coach paints too and has extremely high standards! Mike has a liking for polished brightwork just like I do so it seemed to be a match made in heaven or so I hoped. This was going to be one shiny Bristol L6B. With each restoration comes more challenges and higher standards to hit, just how we like it, it keeps us growing at The Revivist. After looking over the L6B and hearing her AVW purr Mike shook my hand and said we could work together. The next month KHY 383 arrived at our workshop on the back of an Ellis Transport low loader and the restoration was to commence.
At The Revivist we project plan the work to be done beginning with mechanical overhauls, chassis attention, exterior bodywork and framework restoration and then interior restoration at the end then finally fitting all of the embellishments and finishing touches before a full valet, polish and reveal.
As the L6B had been in running order and attending rallies and events Mike confirmed there wasn't really any major mechanical work that needed any attention, however all of the springs were replaced and the radiator had a full authentic overhaul by CPA Services. All of the exterior panels including those on the roof were removed to renew and assess the framework on the Bristol body. We replaced any rotten timber with new hardwood and replaced body packings, new offside and inner and outer wings were made in steel, new front steel cab panel, window pans removed and some new fabricated and others repaired, all new aluminium panels were fabricated for the body apart from the roof panels as these were good. The timber platform door had crumbled to dust so was a new timber platform door was created, platform step rebuilt, all new window rubbers, new guard rails, new rear wings, chassis needle gunned and silvered, all new tyres, all new chrome and polishing where necessary including chrome window sliders, missing window slider components fabricated, some new glass where necessary, steering wheel recovered, cab stripped and repainted, exterior coach painted, vinyls fitted. Interior stripped from windows below. New floorboards around offside rear wheel arch, inner wheel arches repaired, all new rexine below luggage racks, polished wood revarnished and some wood cappings made, seat frames powder coated, seats retrimmed by South West Upholstery, new floor lino, polished interior details, new floor treads, ribbed alumiumium around wheel arch panels fitted and on exterior kick panel.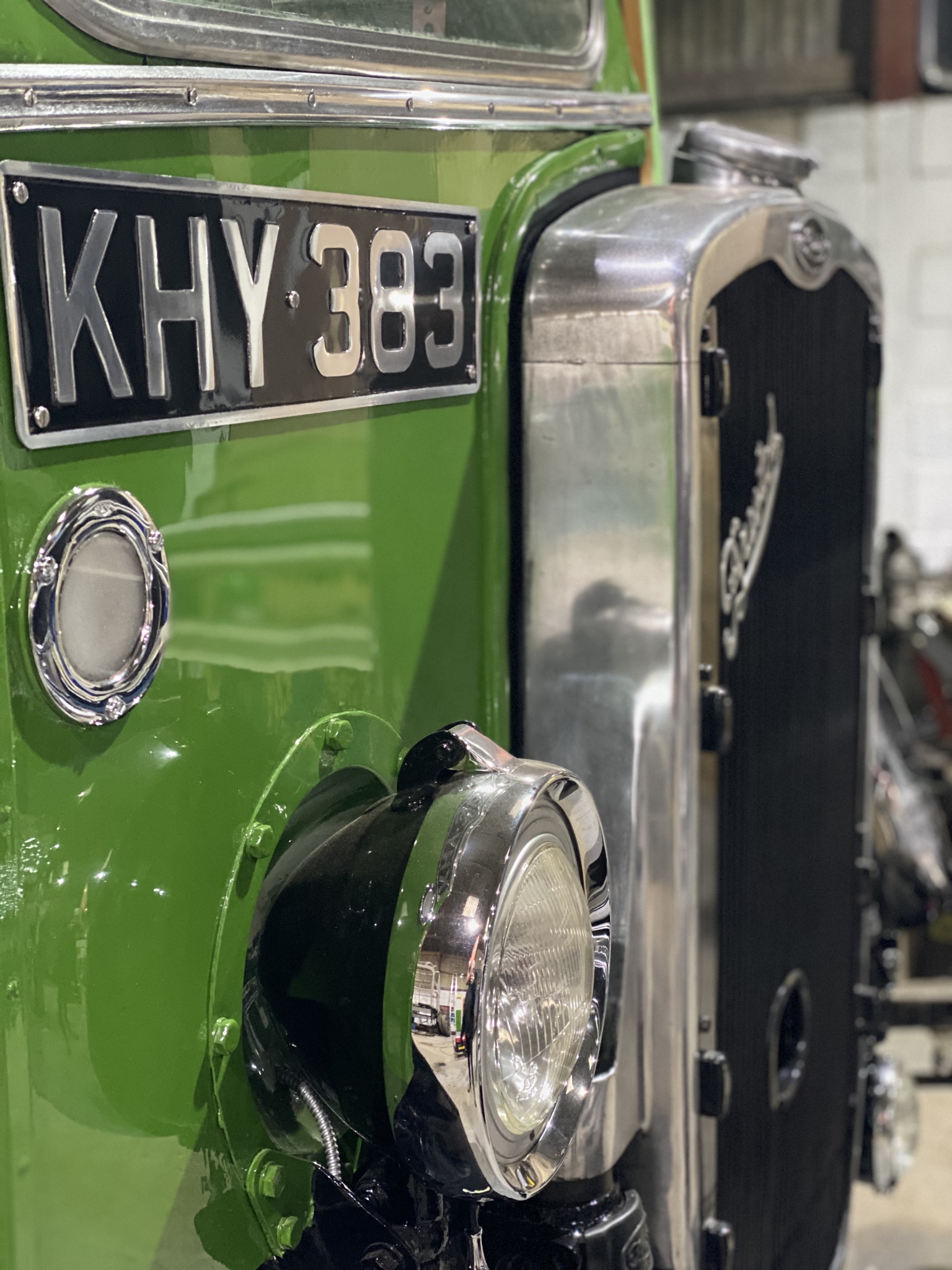 Areas not restored specified by Mike were the cab seat in particular as Mike had this trimmed back in the 1970's so was a nostalgic nod to those days. Many of the windows were kept original and interior from the windows upwards was preserved as original and cleaned up.
All in all we took delivery of KHY 383 in late 2018, had Covid lockdowns to battle with in between and she returned home earlier this year. We have loved every minute restoring this all Bristol piece of treasure and are thankful to Mike and Tania for the opportunity. The time has come to celebrate KHY 383's 50th year in preservation and thank every single person involved in the L6B's time spent in preservation over the years. We look forward to seeing Mike and Tania enjoy trips out with family and friends and hope to bring you another article on their collection in a future issue.
Mike on choosing which professional restorer to go with: "When it comes to using outside contractors, do your research, look at reviews, introduce yourself, visit the workshop to see what work is being done, discuss costs involved and then make a decision based on that information. A lot of people are driven by cost and need to realise what they can expect for the money available. Realise how much you can afford and what you are likely to achieve with that level of spend. Then think about how much of the restoration you would like to do yourself if at all and how much you want to give to an outside contractor"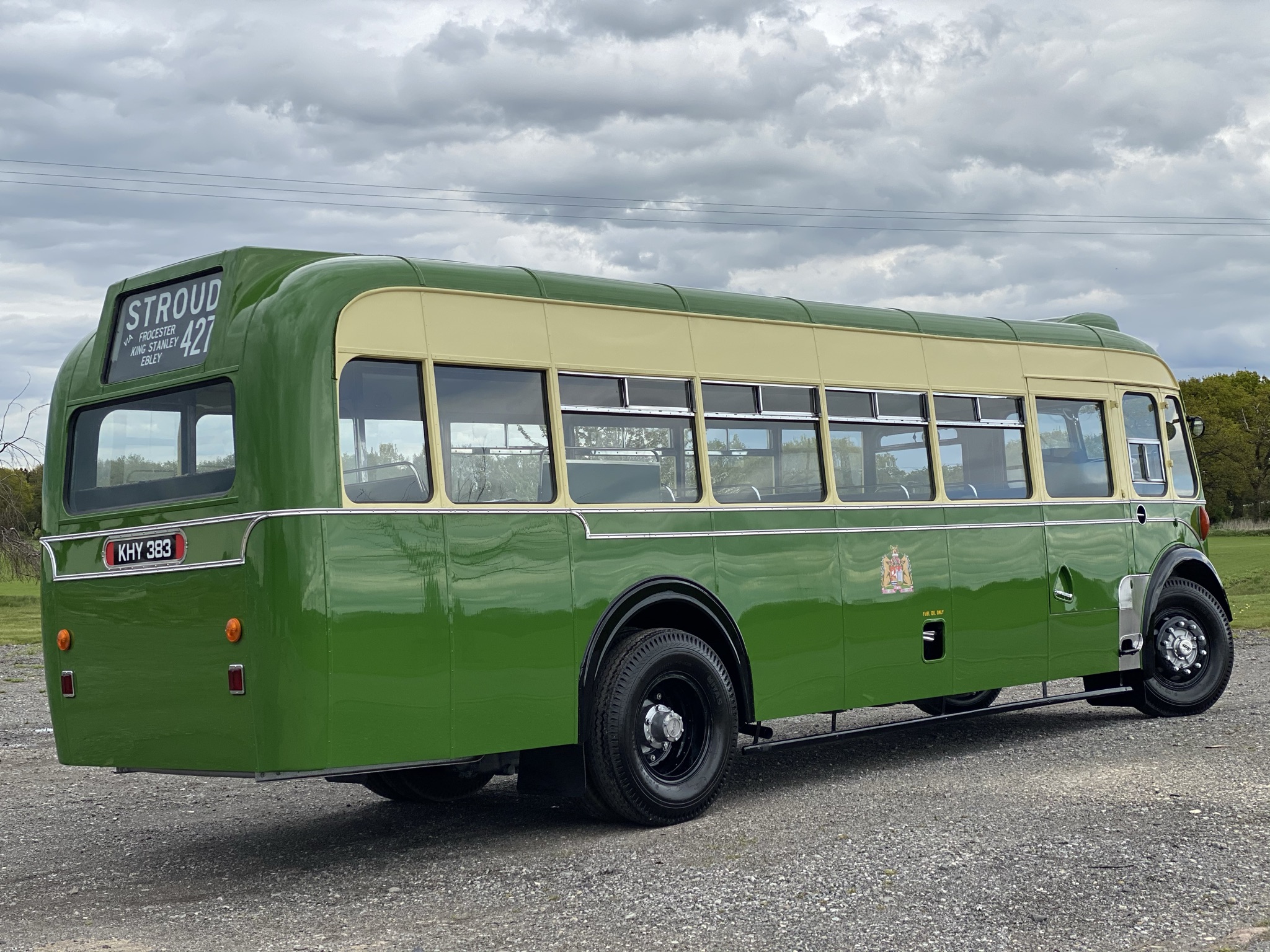 Related Projects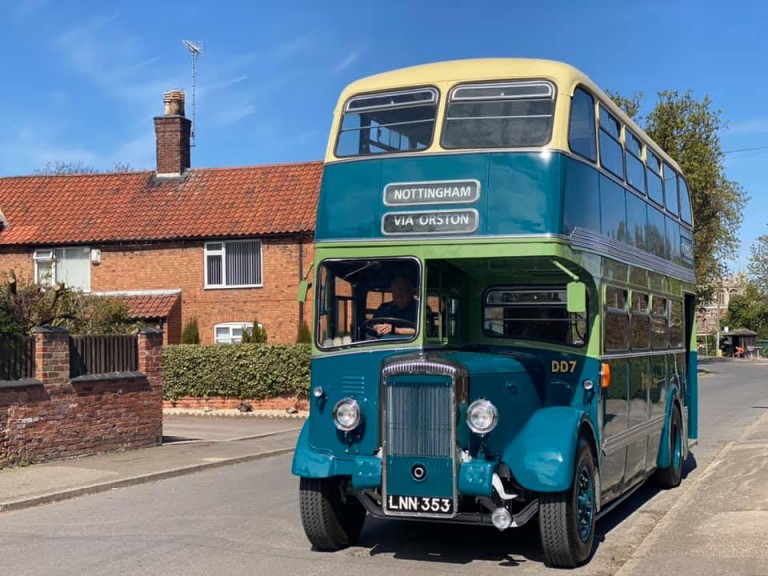 21st July 2021
LNN 353, a 1950 low bridge Duple bodied Daimler CVD6, entered service with W Gash & Sons of Elston near Newark…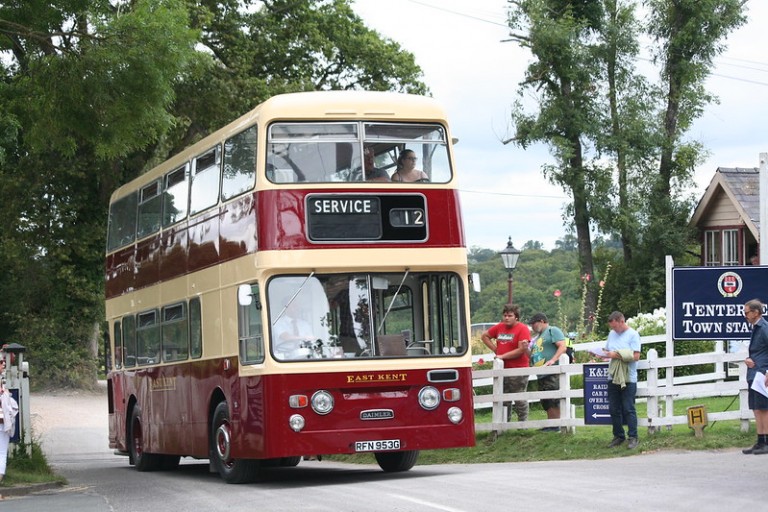 5th July 2019
Ashley Blackman discusses the restoration of the sole surviving 1969 Park Royal bodied East Kent Daimler…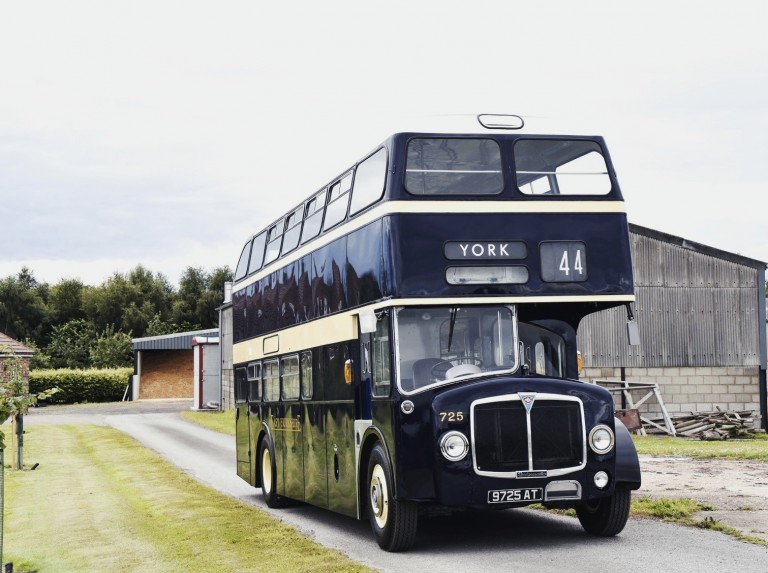 15th August 2016
Ashley Blackman discusses the restoration of "725" a 1962 Park Royal AEC Bridgemaster, East Yorkshire…